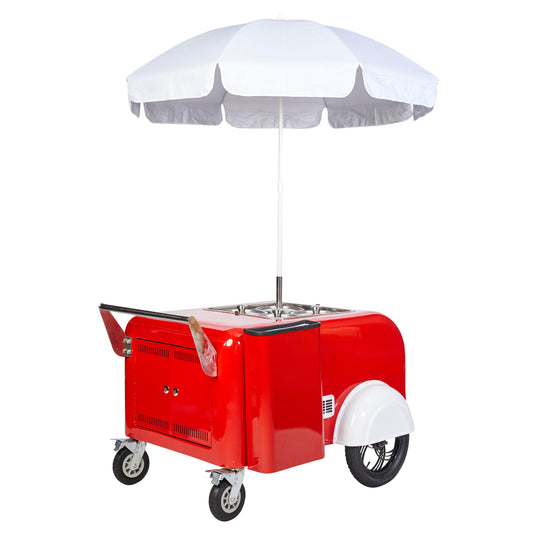 The Tamalero
Revolution Carts is now accepting orders for "The Tamalero", a pre-packaged hot hold food cart. Current pricing per cart is $7500.00 + tax
Order Now
Collaborations & Happy Vendors
Very proud of the hustle from Cristina Torres with La Masita Fina, selling her delicious Tamales at Home Depot locations. Revolution Carts doesn't just sell sidewalk carts, we help to provide safe locations and opportunities for vendors to sell legally.



---

Collaboration w/ the MexiCali Biennial team who commissioned famous artist Ruben Ochoa to design a sidewalk cart to be put on display at The Cheech Marin Center of Chicano Art & Culture for the Land of Milk & Honey Exhibit. After the exhibit, the cart will be donated to the much deserving street vendor "Tamales El Primo"
---

Revolution Carts collaboration with Rock Star + LA Graffiti Artist Defer + At Bev's Tamales

---
Revolution Carts & The Rockstar Cinco - When LA street vendors collaborate with LA Artists to bring local food and art cultures together, making beautiful Tamal Carts. Respect the Hustle - Artists include: Defer + Ezra L.A. + Nevermade + Mel Depaz + Ernesto Yerena Montejano 
---
Let's go Dodgers! Revolution Carts teamed up with Levy Restaurants to bring these Blue beauties to Dodger Stadium. Keep an eye out for them rollin' through the stadium grounds, serving up famous dodger dogs & tamales 💙
---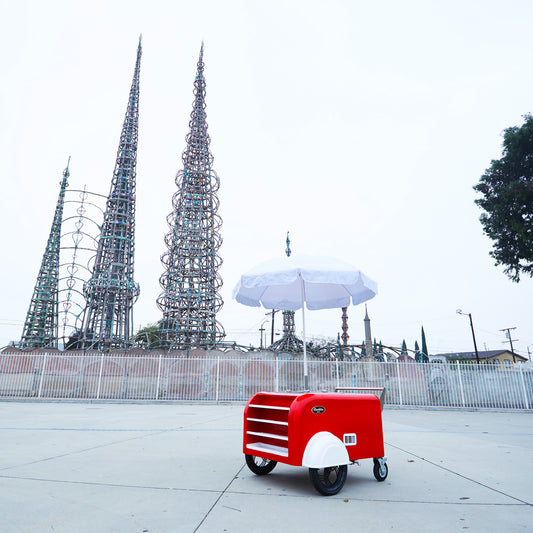 Donate to a Vendor
Revolution Carts would like to collect donations to give away free Sidewalk Carts to deserving LA Sidewalk Vendors.  
LA County Street Vendors have been ignored and harassed for decades. With no affordable food cart options, they've been forced to operate in the shadows. Revolution Carts has brought the first affordable Los Angeles County Health Department compliant Hot Food Cart to the sidewalks of LA. Over 5000 sidewalk vendors operating daily in LA County can now get a cart and a health permit.
Show your support now. No donation is too small.

Donate Now!